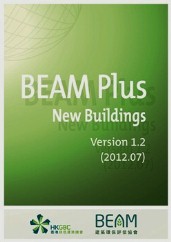 Our team has full understanding of BEAM Plus and our consultants have experience with the BEAM rating system since the first version of the standard. Our expertise has grown with BEAM and we understand the intent behind each credit, which allows us to provide comprehensive and cost-effective advise to our clients. AEE also possesses the capabilities to provide the technical services required by BEAM and we are proud to offer a thorough one-stop shop experience for clients seeking BEAM Plus certification.
The Building Environment Assessment Method or BEAM is the Hong Kong green building rating system recognized by the Hong Kong Green Building Council (HKGBC). BEAM Plus has been launched on 1.April.2010 and replaced the previous versions 4/05 and 5/05.
In line with the international trends in green building rating systems, BEAM Plus assesses the following 6 aspects of a project:
| | | |
| --- | --- | --- |
| Site Aspects | Energy Use | Indoor Environmental Quality |
| Material Aspects | Water Use | Innovations and Additions |
According to the score achieved after assessment by the unique BEAM Plus weighted scoring method different ratings are issued:
Platinum
Gold
Silver
Bronze
Unclassified
The certification process is carried in two phases – Provisional Assessment (PA) and Final Assessment (FA). Currently all assessments are carried out by qualified and anonymous BEAM Assessors.